Apiture Thought Leadership
Thriving in a Digital-First World
Six Pillars of Success for Community Banks and Credit Unions
Today's market is experiencing a distinct shift toward digital transformation as both consumers and businesses increasingly move online. Across industries, companies are digitizing the customer journey, enabling every customer interaction through a mobile phone in a way that is as frictionless as possible. Against this backdrop, banks and credit unions must consider their own digital presence and how it impacts the customer experience.
Six pillars have emerged that are essential for financial institutions to embrace as they transform to a digital-first organization. Download this paper to understand the factors representing the most important strategic considerations for financial institutions to optimize for today's digital world.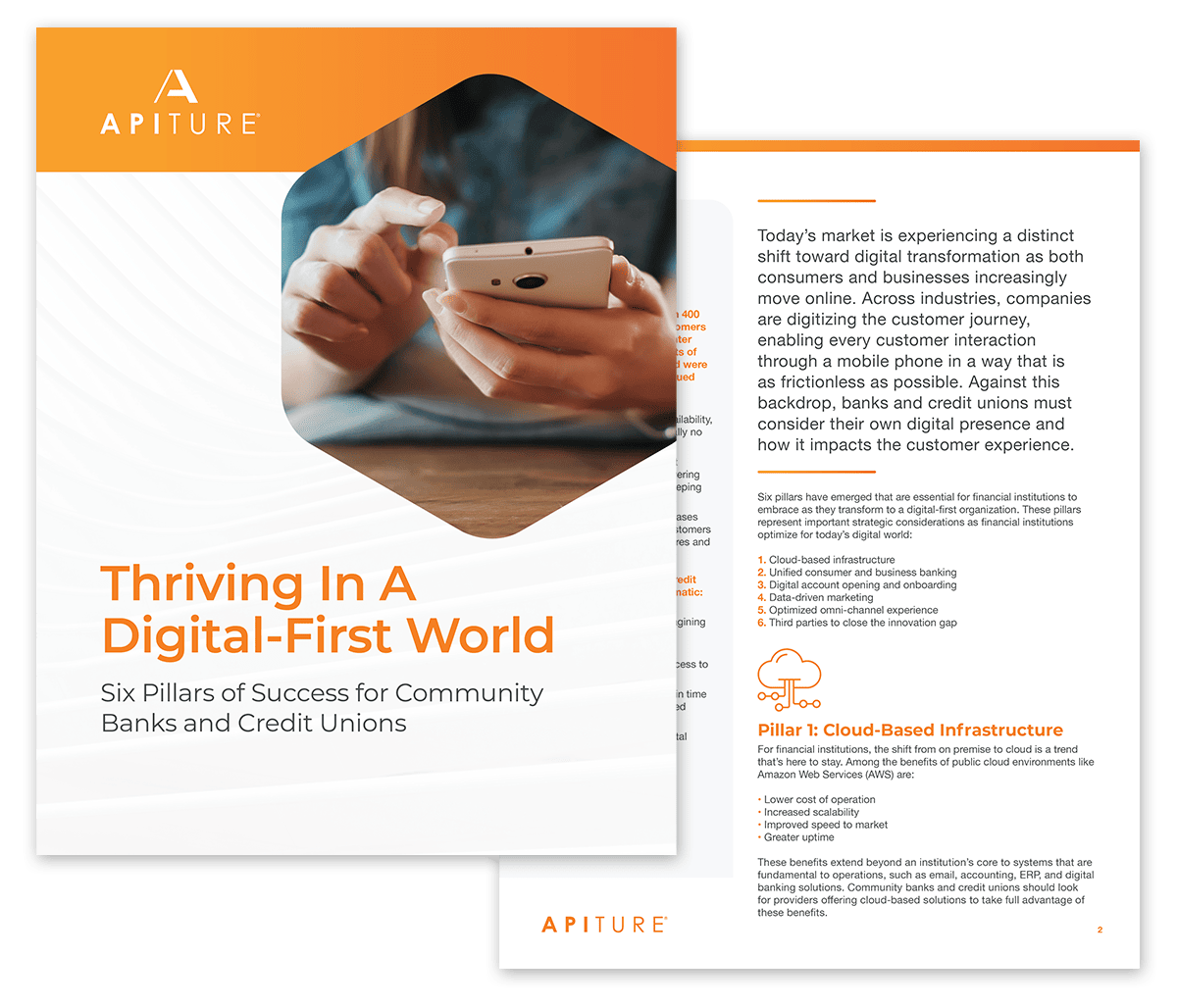 Download the White Paper
Learn more about how your financial institution can thrive in a digital-first world.