White Paper: Operational Performance
Going Beyond Features and Functionality
Today's customers want innovation and feature-rich banking interfaces, but that's not all they demand. They want the ability to bank when and where it is convenient for them. And if your digital banking solution suffers from latency, outages, or breaches, they may seek a different provider who can give them the experience they require.
When looking for a new digital banking solution, you owe it to your customers to be thorough. In addition to evaluating features and functionality, you must also take time to learn about the solution's performance capabilities and constraints.
Features like security, scalability, resiliency, and availability are crucial considerations when measuring the effectiveness of a solution and its ability to meet customer expectations. Learn five questions you should ask in the evaluation process to deliver a best-in-class solution for your customers.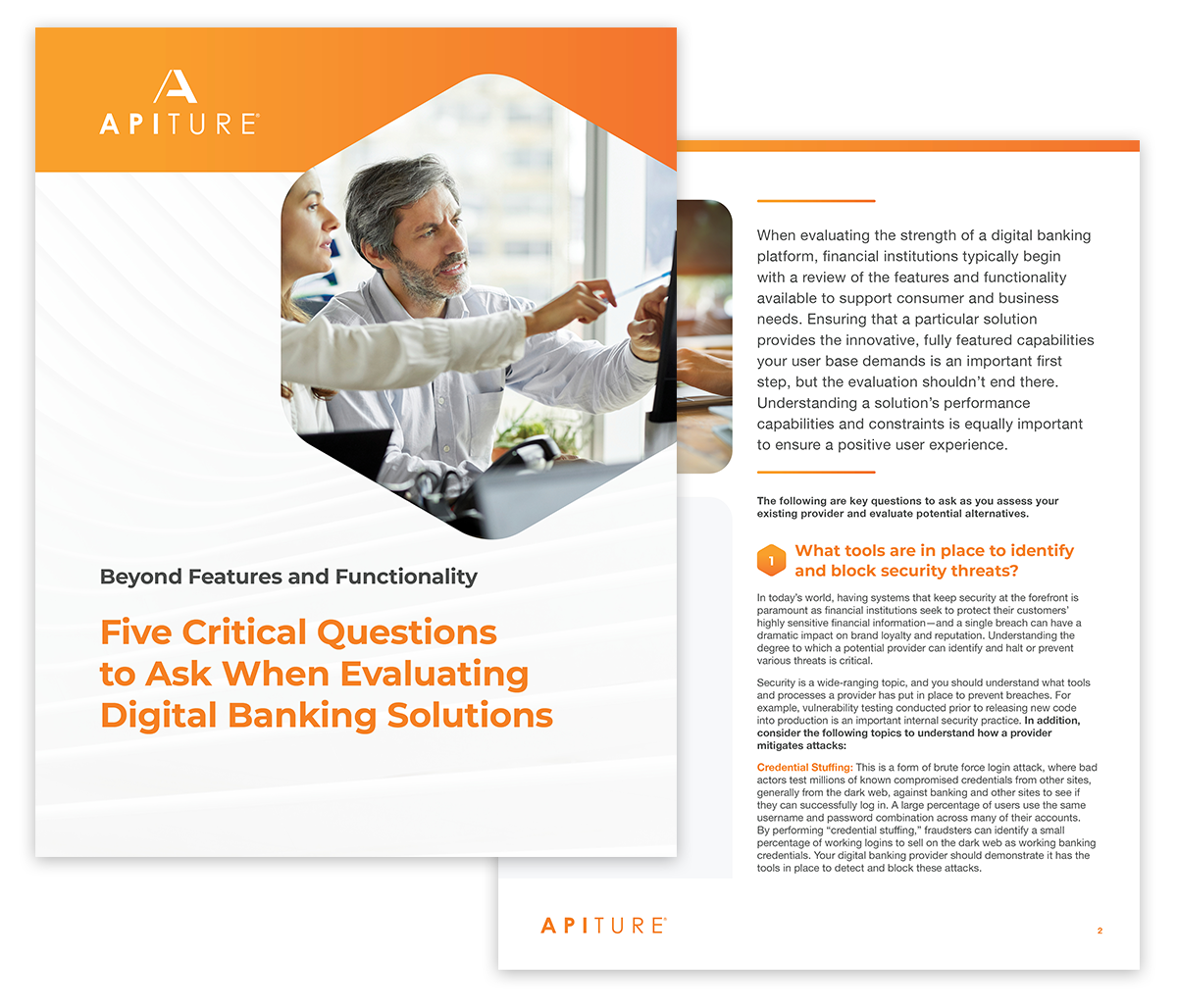 Download the White Paper
Learn the best questions to ask when evaluating digital banking solutions.